Articles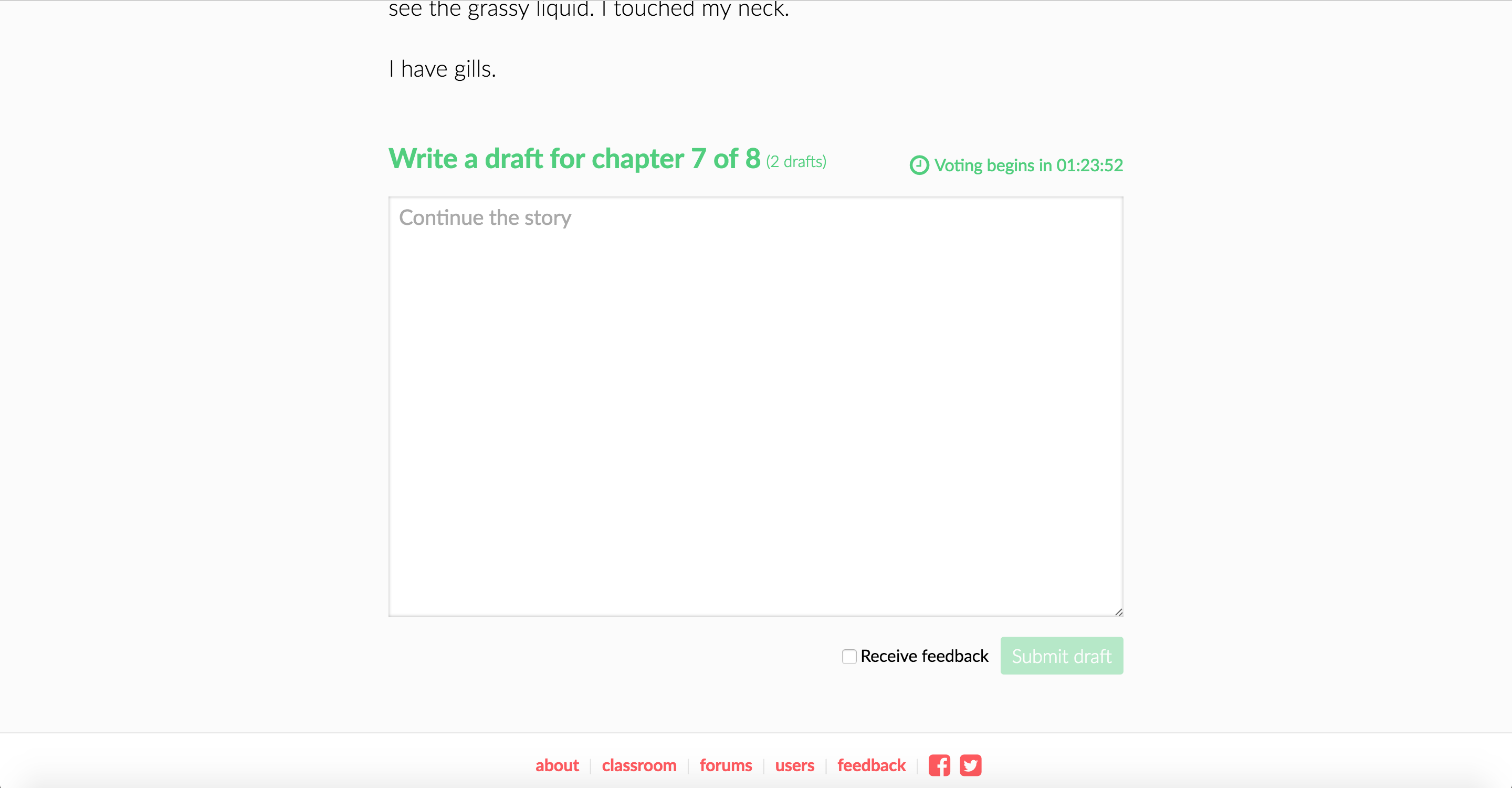 The countdown until the voting starts begins after 2 submitted drafts. Voting will begin when the countdown reaches 0.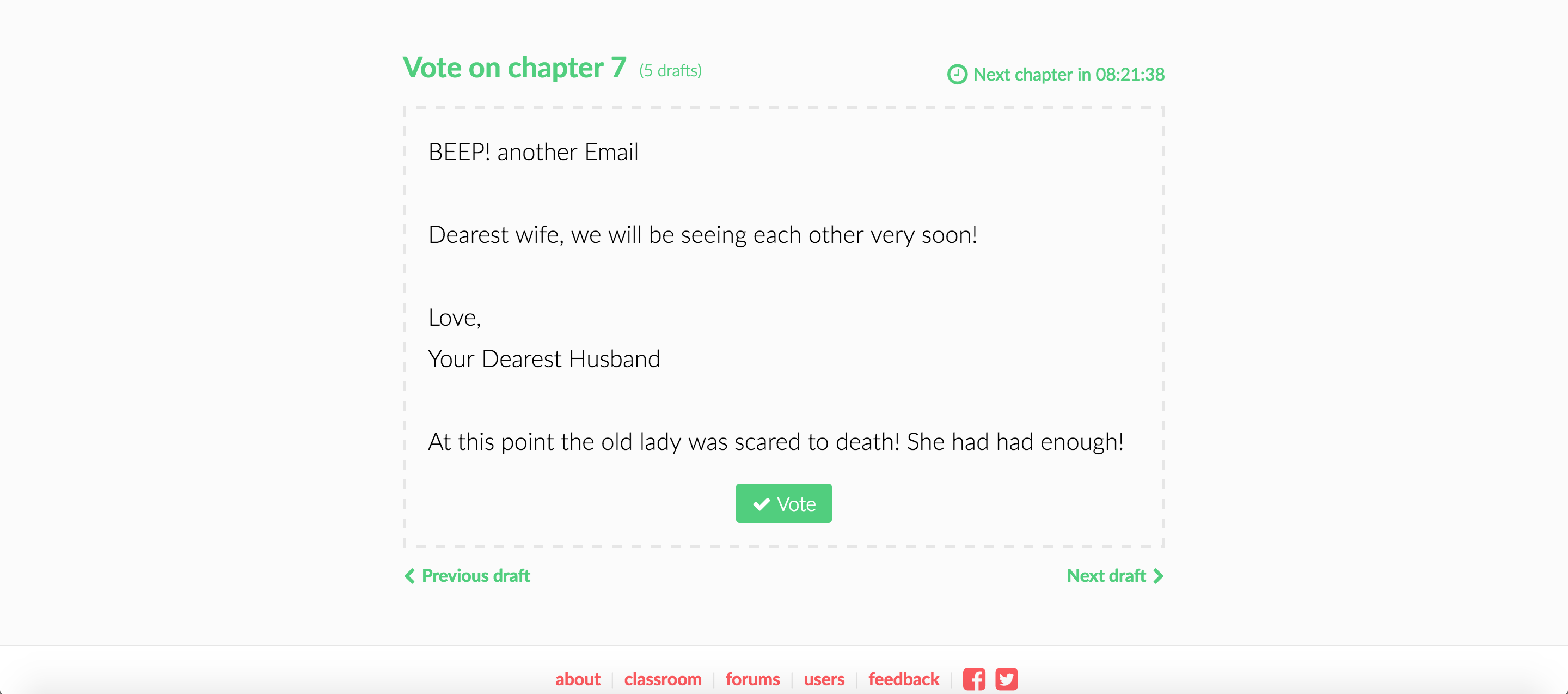 During the voting you can choose one draft to vote on. The draft with the most votes will become the next chapter. In this example it will become chapter 7. And you will base the next part of the story on it. Press on the Vote button to vote.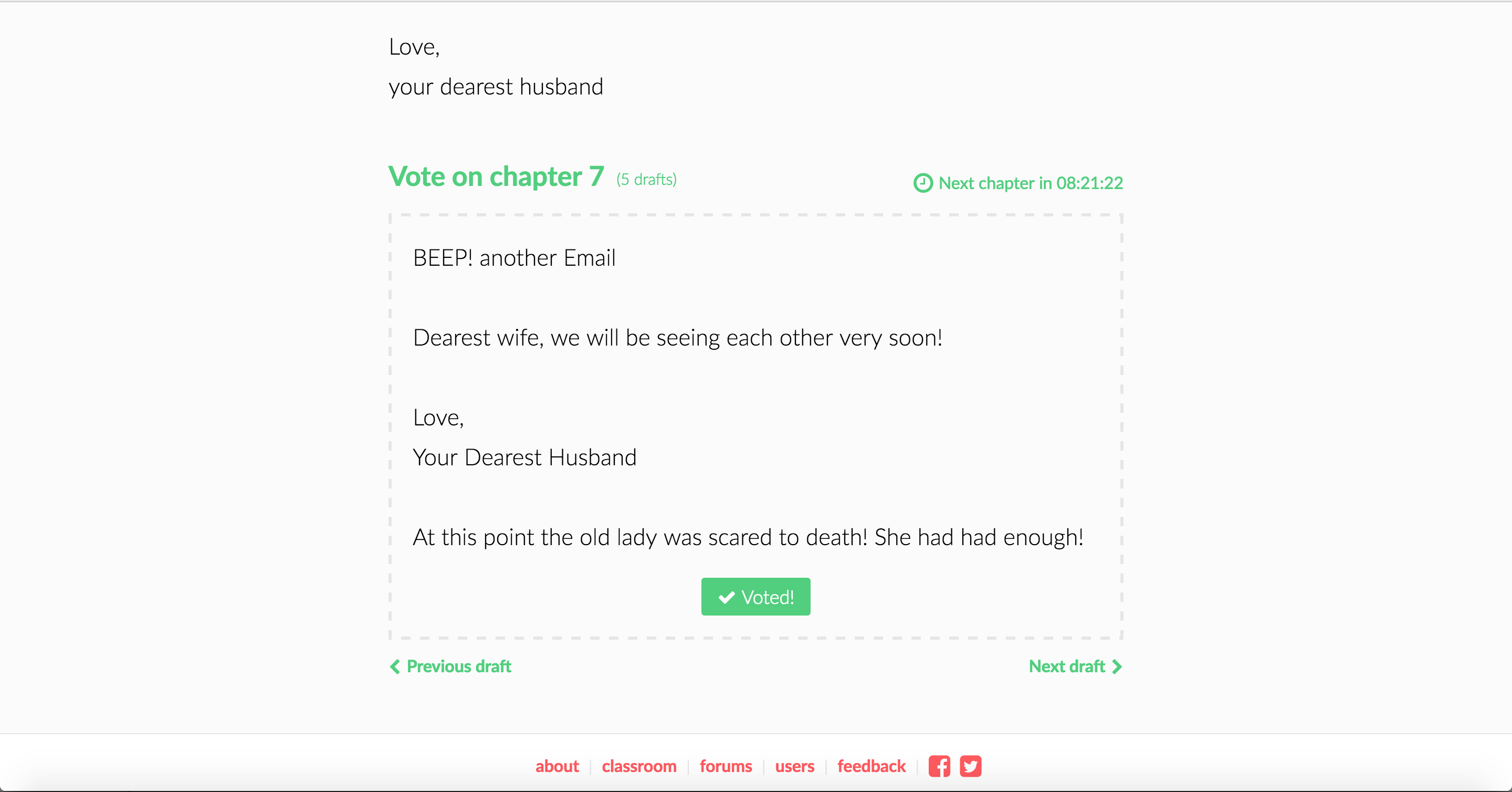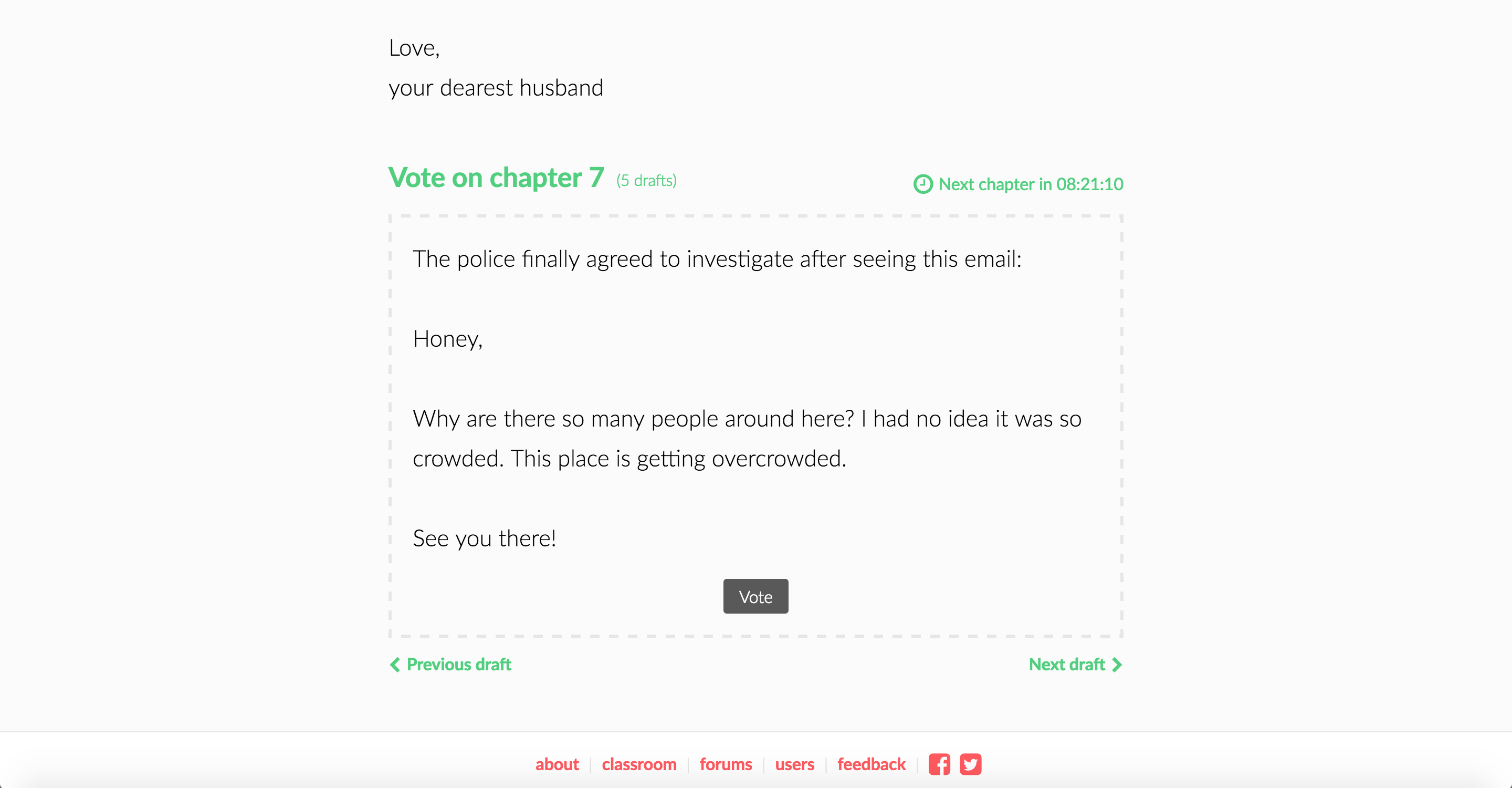 Now you have voted! The green Vote button will become disabled on the other drafts. Your vote stands and you can't go back on it.
When browsing through stories, you will now see that you have voted on that current round. It says Voted instead of Vote.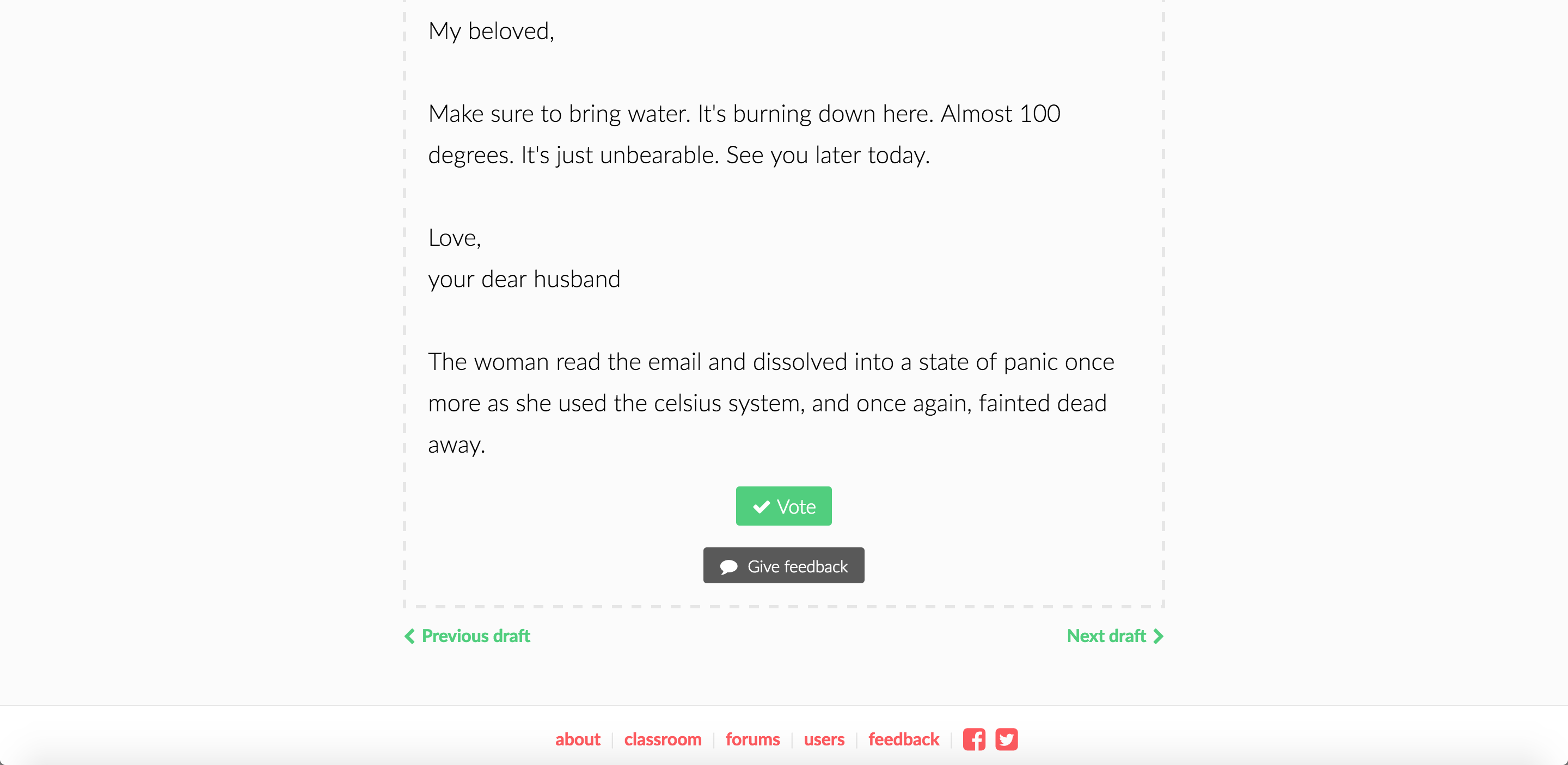 During the voting you also have the opportunity to give feedback on the drafts that have selected Receive feedback. Press the Give feedback button.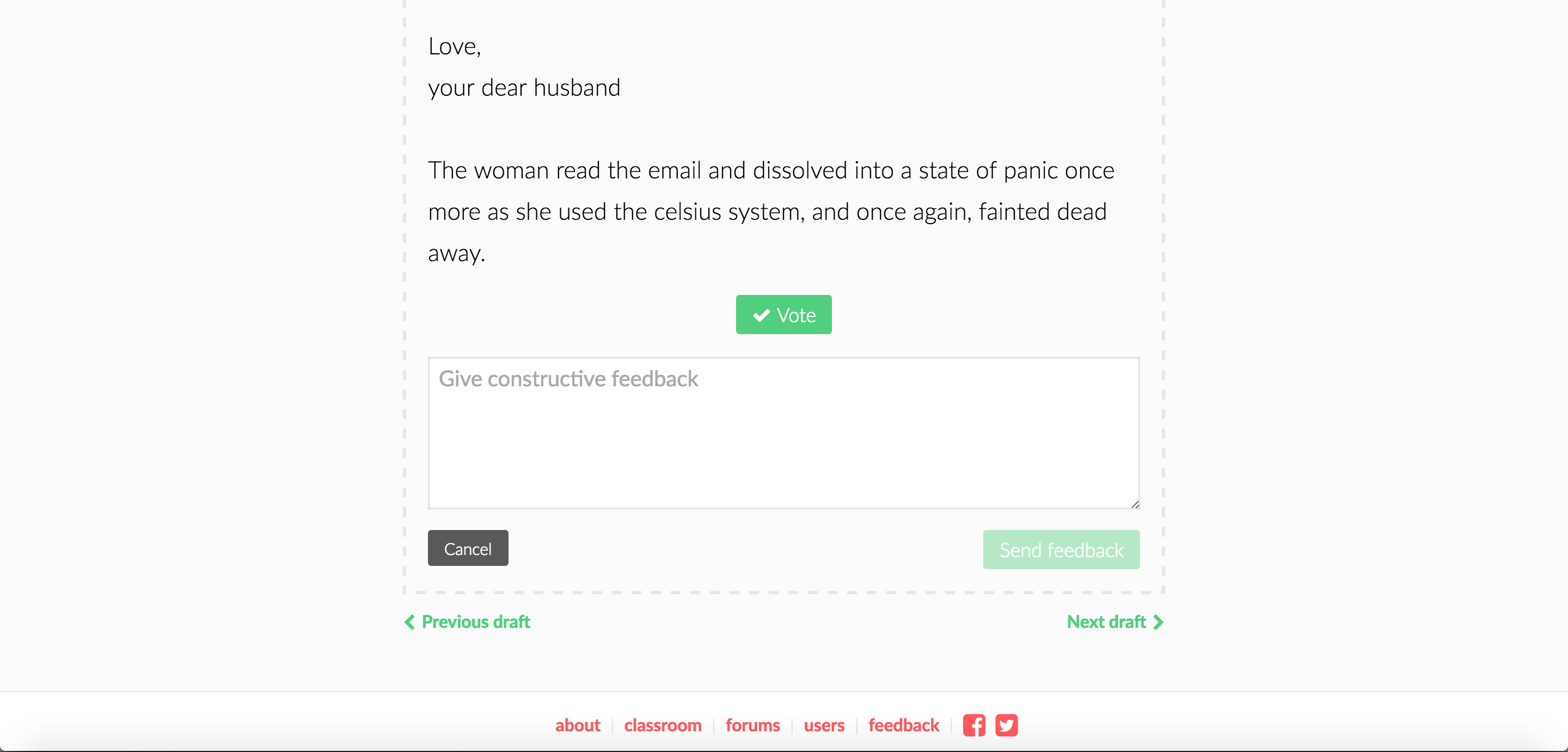 Here you can write some constructive feedback on the draft. Then press Send feedback to give the writer the feedback.