Articles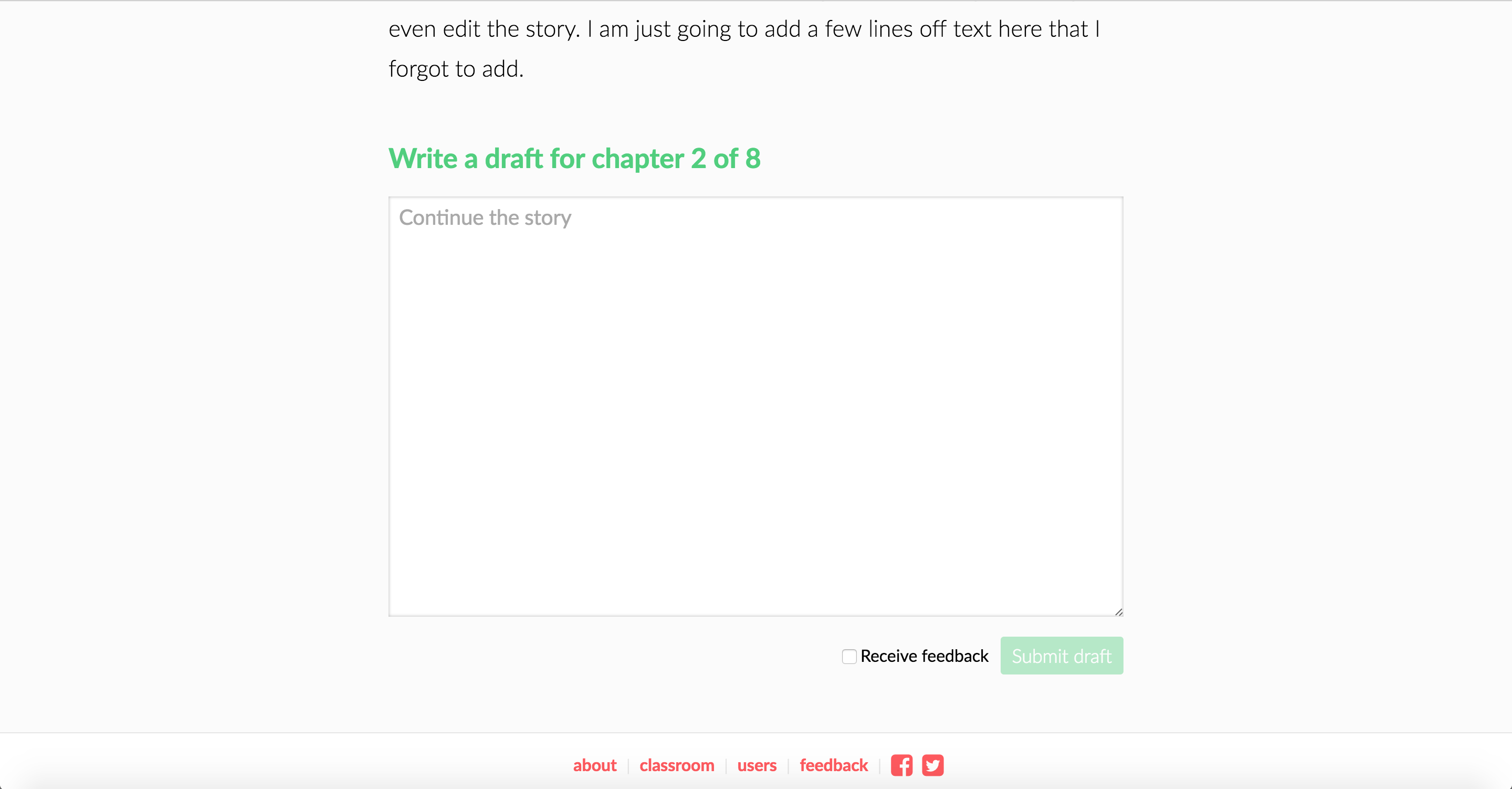 The most important thing on Story Wars is that you can continue writing on other people's stories. Your new chapter won't be accepted immediately but instead submitted as a draft for the next chapter. The draft that will become the next chapter will be chosen by voting.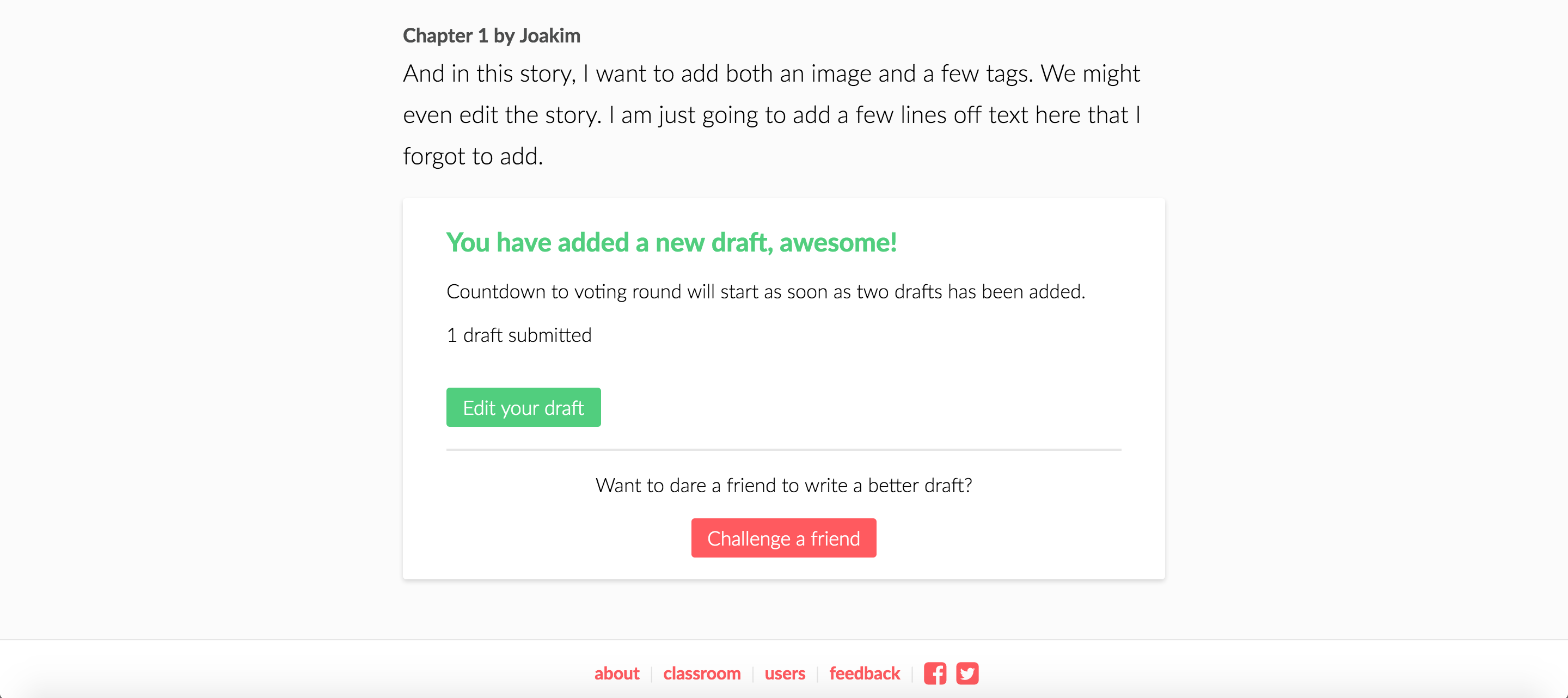 You can edit your draft after you submitted it. Press the Edit your draft button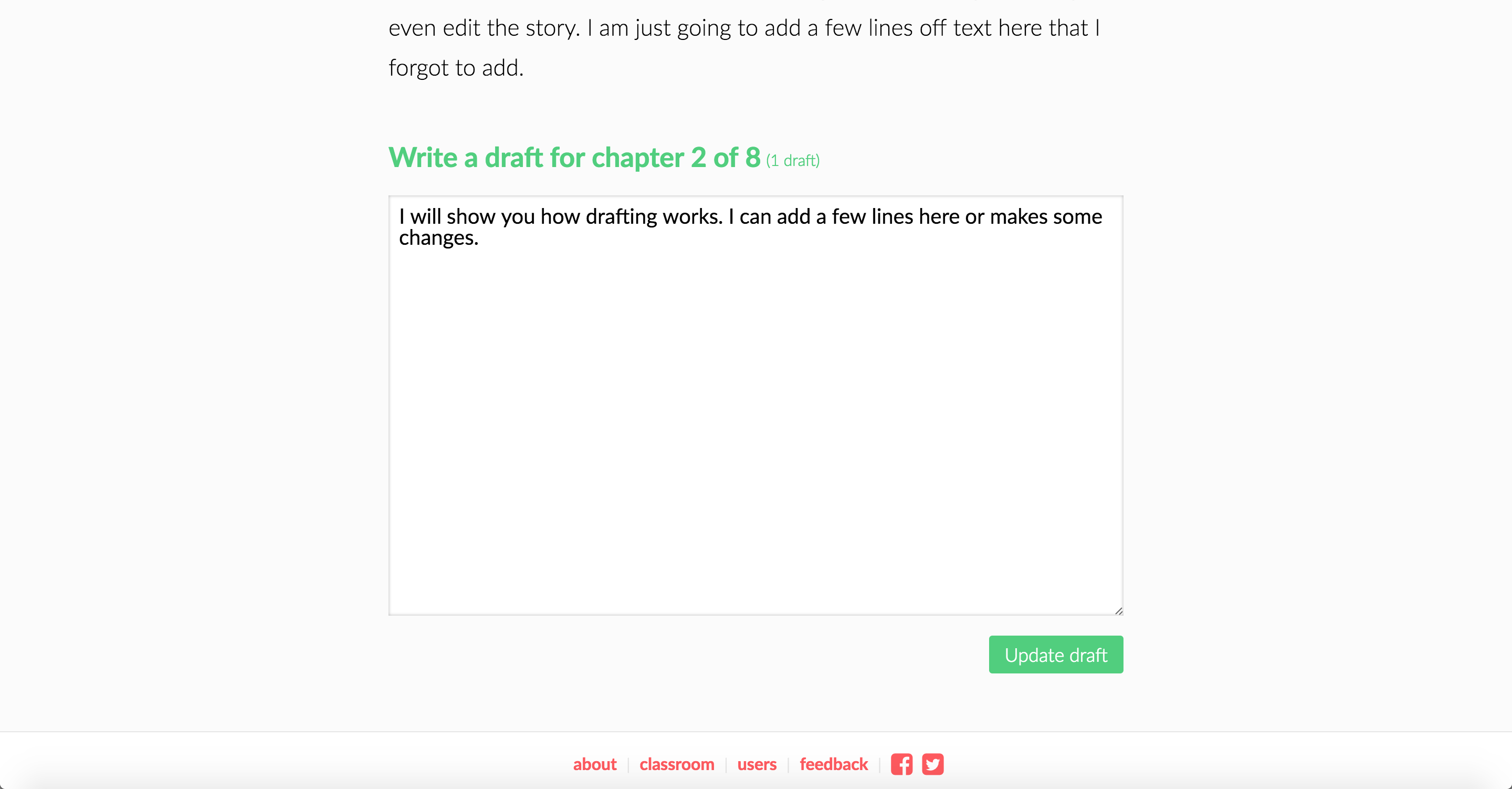 As soon as you are done editing your story, press on the Update draft button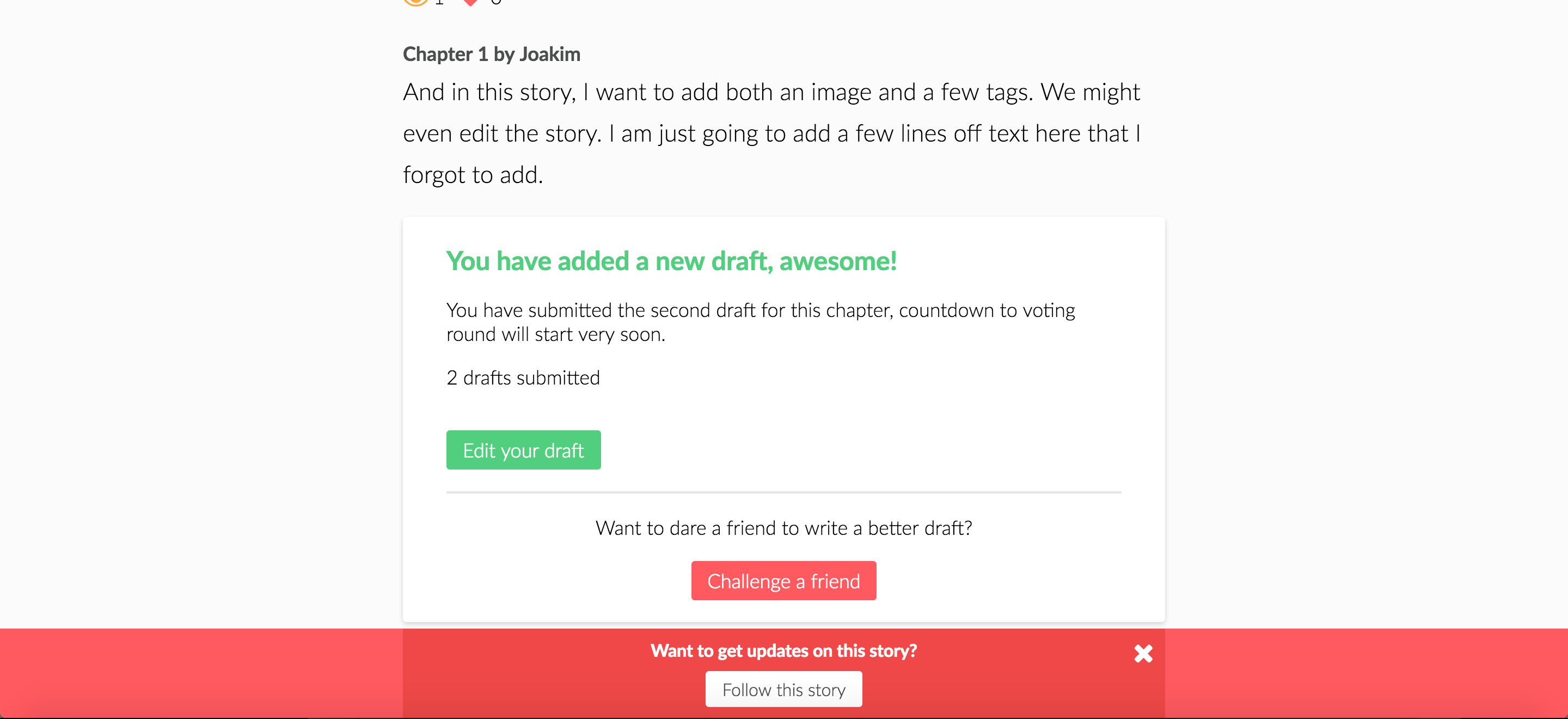 If you submit a draft to a story that you are not following then you will be asked if you want to Follow this story. You will be notified how the story develops if you follow the story. You can configure all your notifications. More on that in another article.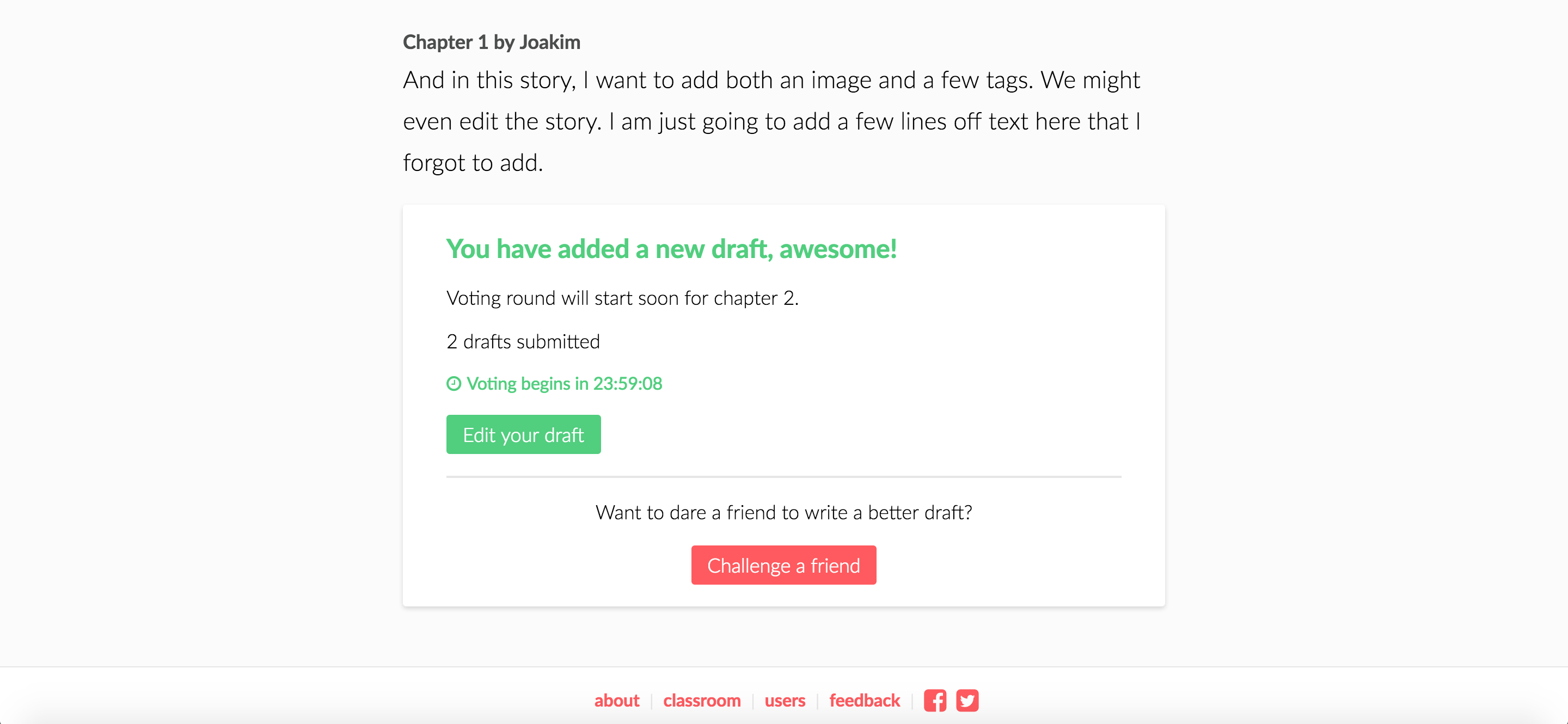 The countdown will start when the second draft has been submitted. When the countdown reaches 0 the story will go into a voting round which means that you will be able to vote on which draft should continue the story.