Articles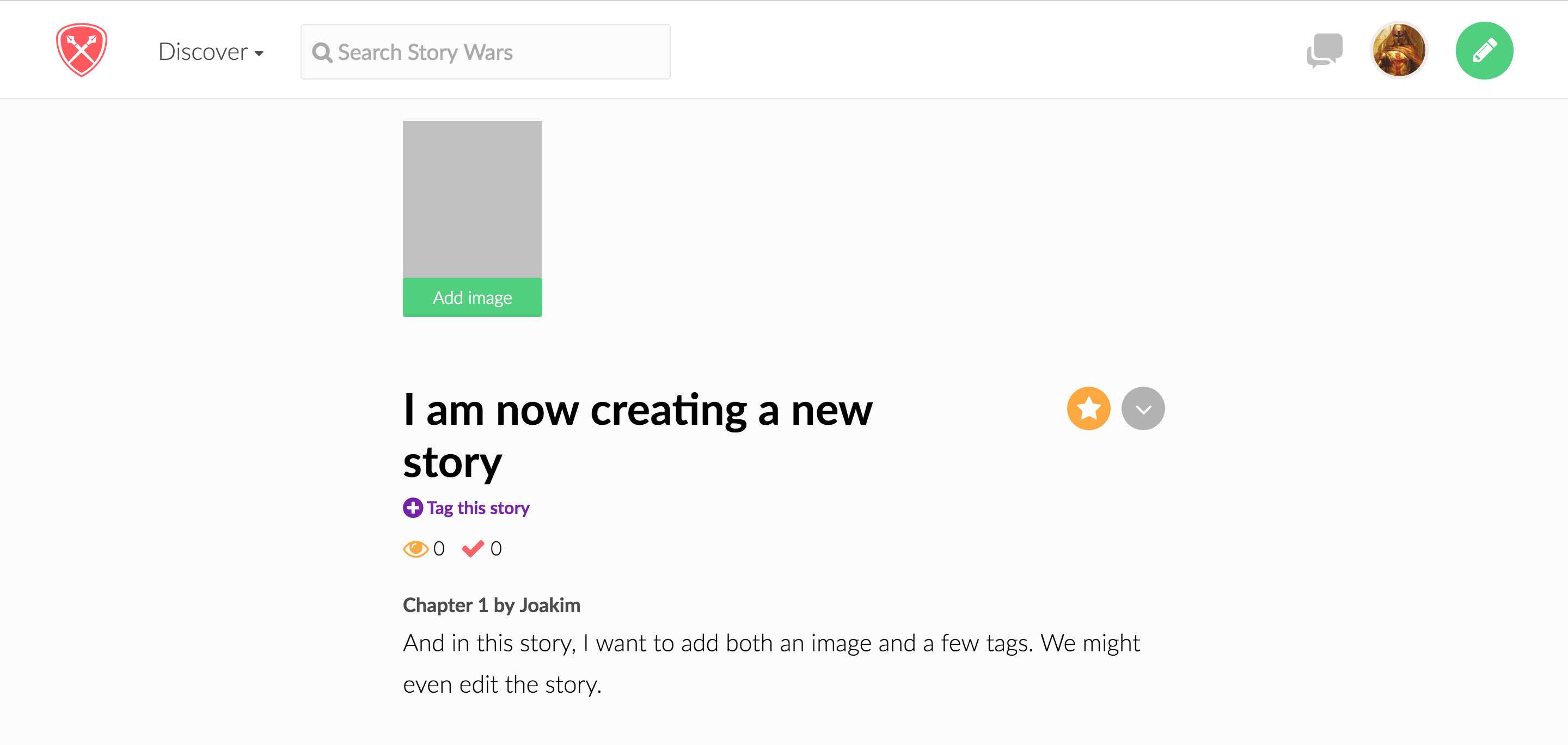 After creating your first story you will be sent to the story page. Here you can give the story an image, tag it or continue writing on it yourself. We will start out by pressing on the Add image button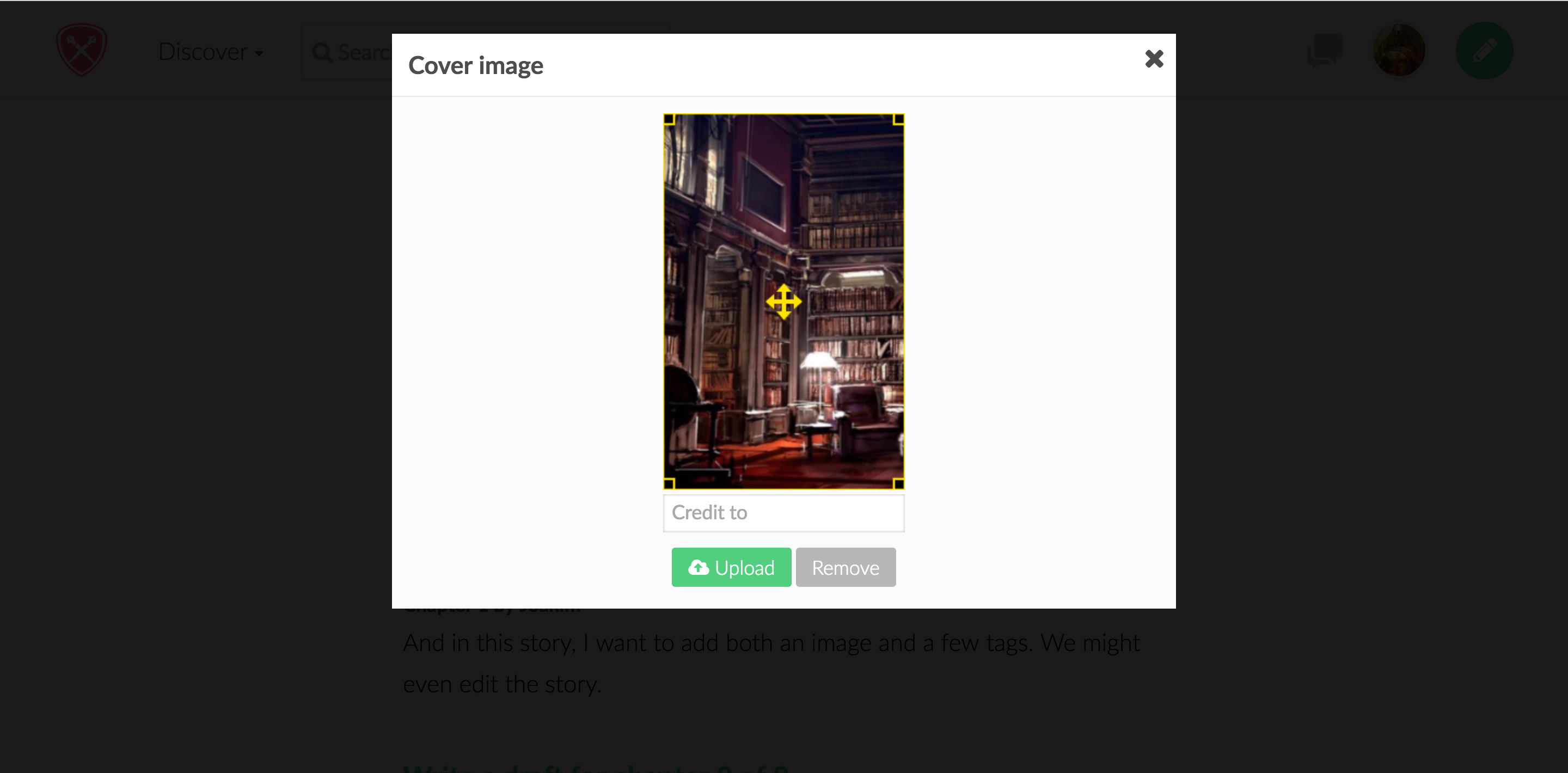 Here you can upload your image and resize it. The image will be shown in several different sizes but we recommend that your image is 222 pixels wide and 346 pixels heigh. When you are satisfied then press the Upload button.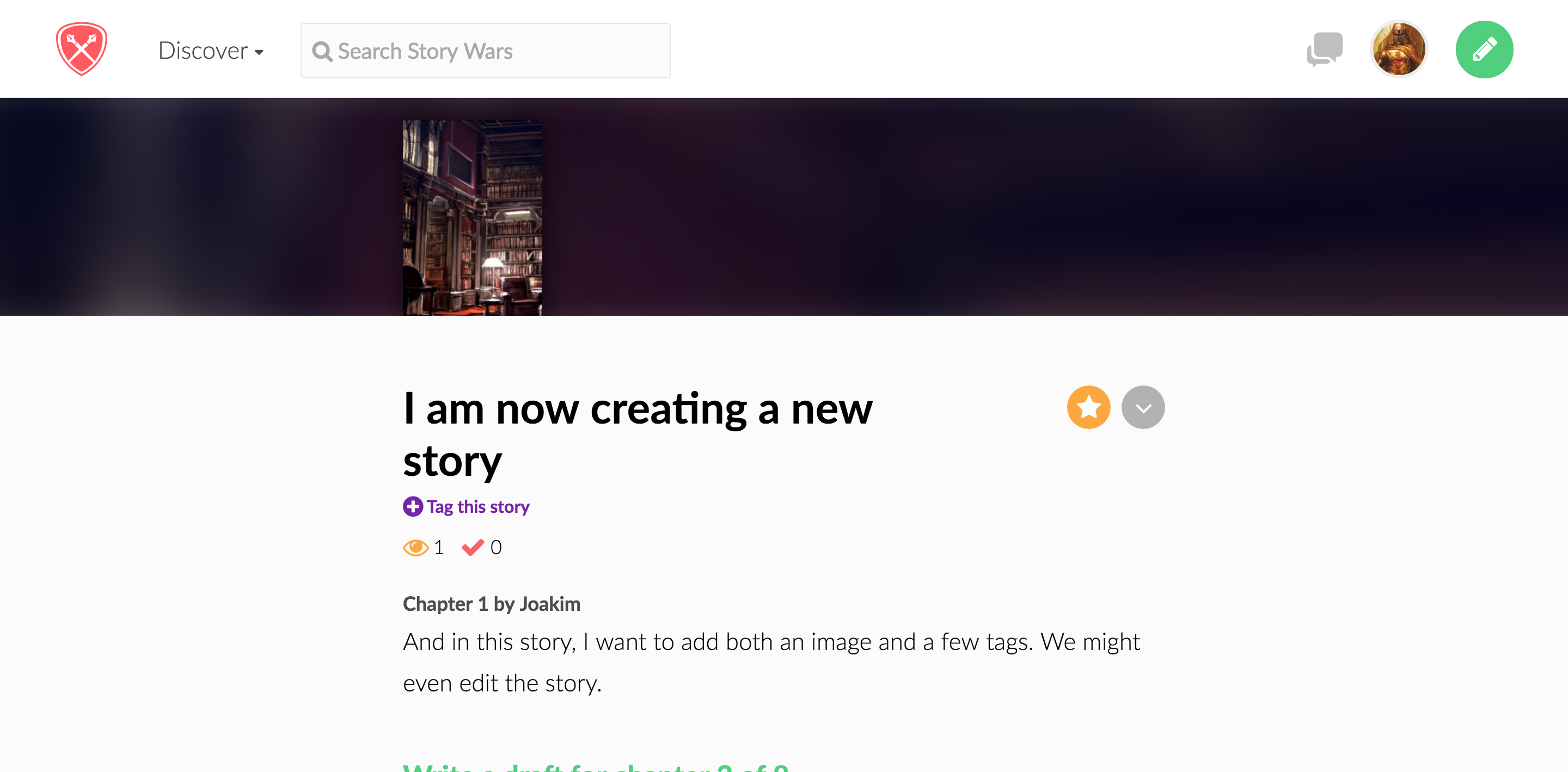 The image is seen as a thumbnail but it also becomes a background to the story so it sets the mood for what you want to create. Now you want to help others to find your story, press on the purple Tag this story button.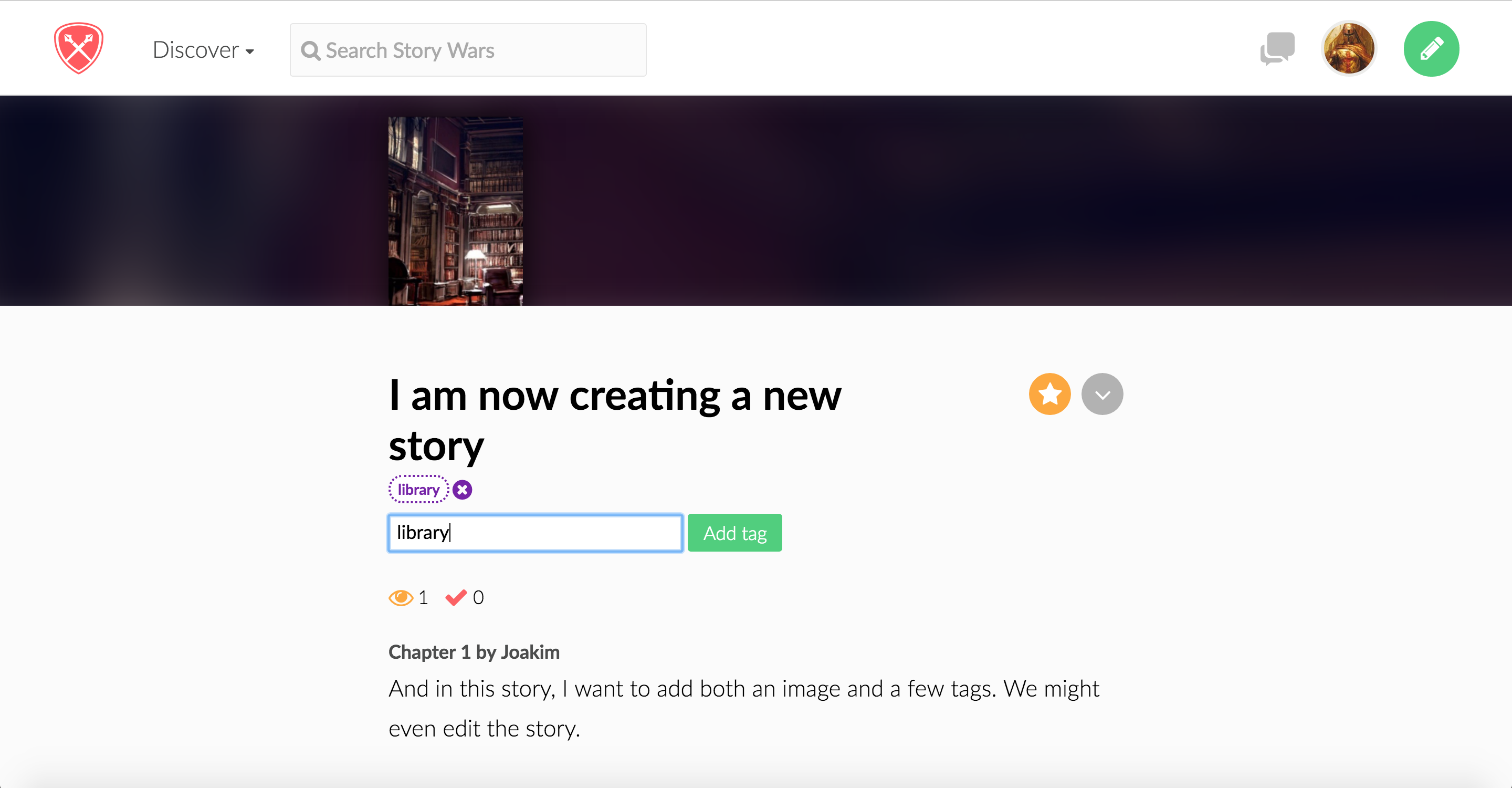 Tagging is simple, just write the word you want to use as a tag and then press Add tag button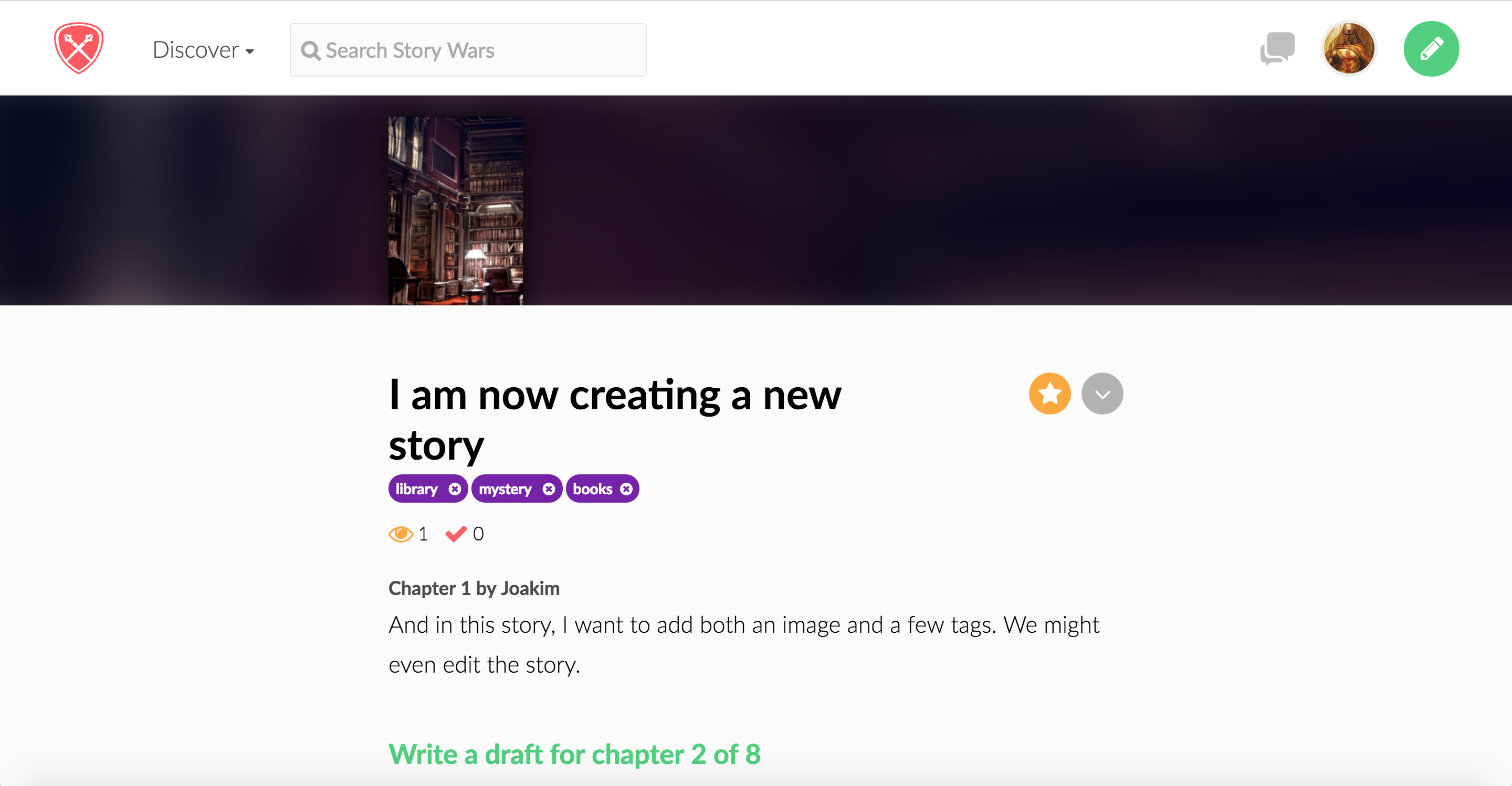 You can give a story up to 3 tags. The tags connect stories around a similar subject. So if you are very interested in stories that take place in a library for example then you can click on that tag to find other stories that have a library tag.